Cleopatra's Beauty Secret: The Chemical Peel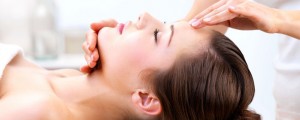 A beauty treatment since the days of Cleopatra,  chemical peels are not as scary as they may sound. (She was said to bathe in sour milk; the lactic acid contained in the milk was the active ingredient providing her with a rejuvenating peel.) Periodic peeling of the skin helps to stimulate cellular activity, and is used for everything from age spots and pigmentation disorders to treatment of acne and enlarged pores.  By stimulating collagen and elastin, increasing antioxidants and firming and hydrating your skin, fine lines and wrinkles disappear, and your overall appearance is rejuvenated.
Essentially, a chemical peel exfoliates the outer layer of damaged skin to reveal the newer layer that lies beneath. Normal healing and skin rejuvenation then occur as increased cell turnover occurs on the surface layer of your skin. We then add enzymes and vitamins to nourish the newly revealed skin. Rhonda Allison acids and enzymes are incorporated in our treatments, and each is tailored to your specific skin type and condition.
The science is simple: give the skin what it needs to be healthy and prevent or reduce certain conditions. We offer peels that range from renewal and rejuvenation of skin to deep peels that provide deeper cellular turnover which results in the correction of certain skin conditions.
Whether you are a peel pro or nervous novice, we are happy to answer all of your questions and will recommend the ideal treatment for you based on your goals and your skin type.