Keep Dry Skin At Bay This Fall Season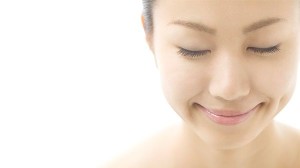 Las Vegas temperatures are still warm and balmy, but fall is just around the corner. After weathering the desert heat, your skin needs extra attention to ward off the dry skin that comes with our windy fall climate. The key to treating dry skin is preventing the loss of moisture through proper skin care.
While drinking 8-10 glasses of water a day is beneficial for many reasons, it is not the only thing we need, and is not the sole fix for dehydrated skin. In addition to great hydration, consume a healthy amount of Omega 3 fatty acids to boost that hydration and keep your skin supple.
Exfoliation is often overlooked when treating dry skin. By properly exfoliating, you rid the skin of its dead cells, thereby increasing cellular turnover and refreshing the top most layer of the epidermis to reveal the healthier skin. This can be accomplished on your whole body (but not your face) through dry brushing. For your face, use a mild exfoliating scrub once or twice a week, which can be something as simple as adding baking soda to your facial wash or using a brown sugar and olive oil scrub.
Another mistake is relying on using too much moisturizer to combat dry skin, and not thinking about your facial wash. When you use a drying cleanser, your body thinks it needs to overproduce its natural moisturizer (sebum oil) and it starts a cycle of dry/oily.  Using an oil based cleanser helps balance your skin. Many of the moisturizers on the market contain alcohol in various forms. It is there as a carrier and as a drying agent for the creams. The problem is that the alcohol can dry out your skin too. Look for a moisturizer or cream that is free of alcohol, and that has water and a light oil as the first ingredients listed.
At Privy Skin Care your skin is our passion.  Contact us today for an appointment and personalized recommendations. And don't miss out on our September special!