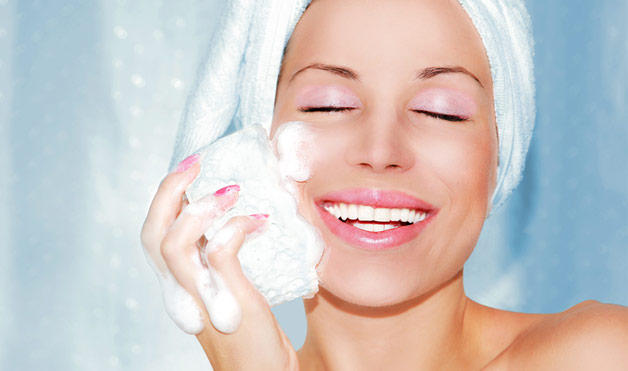 The Top Five Benefits of Skin Care
Paying attention to your skin offers health and beauty benefits, after all, there is more skin on the body than anything else. How's the condition of your skin? Is it that important to spend time and effort on taking good care of your skin? The answer is a resounding yes and here are five top benefits of skin care.

Healthy Skin

Nothing says healthy than soft, supple, glowing skin. While diet and healthy lifestyles can promote good skin, due diligence given to skin care can keep skin clear, soft and plump for a healthy vibrant look. If the outside reflects the inside, healthy skin is the picture perfect of healthy.

Protects Against Aging

Time can do a number on the skin, especially if the skin is given to neglect or mistreatment. But why let time show up on your face with their host of undesirable guests such as wrinkles, crow's feet, sagging skin or dull shallow look? Look to skin care infused with vitamins and antioxidants to rejuvenate and put the plump back.

Protects Against UV Radiation

The sun rays carry harmful ultraviolet radiation. Unprotected and prolonged sun exposure can wreck havoc on the skin, resulting in age spots, premature aging, wrinkles, freckles and uneven skin tones. It can also result in the dreaded skin cancer, the most prevalent of cancers. The Academy of Dermatology recommends using skin products with a wide spectrum protection of at least 30 SPF.

Keep Skin Problems Away

Clogged pores can cause acne or aggravate already existing acne. Skin without nourishment can become dry and itchy. Using skin care that targets these problematic skin problems will keep skin clear and healthy.

Protects Against Diseases

When skin is in poor health, it is susceptible to a variety of diseases and infections. Since the skin forms a protective barrier against the outside elements, it stands to reason that maintaining healthy skin is the first line of defense against germs and viruses.

Healthy Self-Esteem

Healthy skin makes a happier you. If you've a host of skin problems, the chances are you'll be stressed and worried about your skin condition. But you don't have to let your skin get you down.  Indulge in facials, body treatments or pamper your skin to a whole range of healthy products to attain optimal skin health.

If you're looking to maintain your skin health or to attain good skin, look to Privy Skin Care. We have a team of experts who will analyze your skin and prescribe the kind of skin care that's right for you. From treating acne to hydrating your skin to Microdermabrasion to body peel, we have all your bases covered.

Contact us for a comprehensive analysis of your skin and while you're at it, check out our line of natural beauty products.