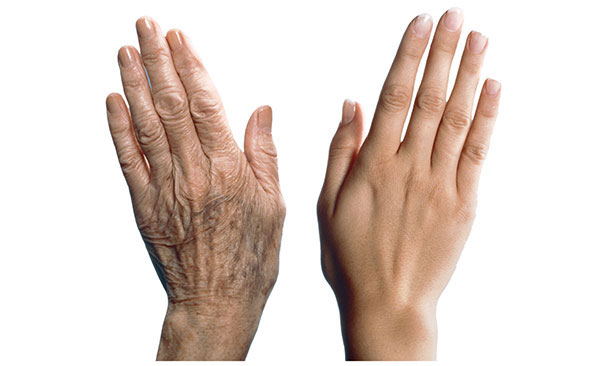 Essentials of Skincare at Every Age
The skin undergoes changes with time. Sun exposure, health habits, environmental pollutants and the pull of gravity, if allowed free rein on the skin, will wear it down. Within the body, the aging process also exacts its toll with reduced collagen production and slower cell turnover. Understanding skincare at every age and taking measures to slow the aging effects will help your skin stay resilient longer.

20's

The skin is at its peak in the 20's with strong collagen production and oodles of elastin, making it plump and firm. However, take nothing for granted. Dermatologists agree that prevention is key in the 20's. Develop a good skin care routine: use sunscreen (at least SPF 30), moisturize and keep it clean. Maintain a healthy lifestyle with adequate sleep and healthy eating, while keeping stress levels down.

30's

Imperfections start to creep in. You may notice first signs of aging such as expression lines around the mouth, eyes and on the forehead. All these due to slower cell renewal and reduced sebum production. Continue to be vigilant in your skin care routine and consider moisturizers that offer multiple benefits such as hydration, sun protection and skin repair. Skin products with antioxidants will help to encourage collagen production.

40's

Skin shows more drastic changes as cell turnover slows down further and collagen, elastin and moisture level in the skin drop. Actual wrinkles and deeper expression lines develop as a result. This is the age where you may need to be more militant in your skincare. Continue to use sunscreen, daily moisturizing and more advanced skin care products. Look for skin products with vitamin C and peptides to help the connective tissue under the skin to produce collagen. You may need to exfoliate more frequently to get rid of dull skin. Salicylic and glycolic acids and retinoic acids make good exfoliating agents and help to promote skin radiance. Eye cream is now a definite must.

50's and Beyond

As hormones level drop, collagen production slows drastically. Sagging, jowling and hollowing may become the landscape on your skin. Fight back with collagen-boosting peptides and vitamin C serum. Encourage skin to retain moisture by using hyaluronic acid and ceramides. Moisturize well and hydrate continually to help skin retain its elasticity, bounce and radiance.

Knowing how your skin age and taking good care of it will give you the best chance of aging beautifully. Then, there is always a team of skin experts who can advise you on your skin care and take care of skin needs—whether it be moisturizing, hydrating, firming or renewing.

Call today for a free skin analysis and allow our experts to take care of your skin at every age.
Privy Skin Care
Average rating:
0 reviews