Four Skin Irritants to Avoid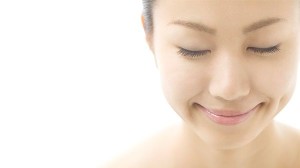 Do you have sensitive skin, or do you feel like your skin reacts poorly to many products? Do you fight against breakouts, or dry, irritated skin? Are you trying to be more mindful about the products that you are using? Follow these simple guidelines and avoid four problem ingredients:
Fragrance
Fragrance is a very common additive in everything from our skin care products to our laundry detergent. Added fragrance may cause contact dermatitis (irritation where the product touches the skin). Look for fragrance-free products.
Additives
Chemical additives, including preservatives and parabens are in a number of products and can cause skin sensitivities. Try to avoid products containing the following: SD Alcohol 40, Denatured Alcohol, Sodium Lauryl Sulfate, Sodium Trideceth Sulfate, Sodium Laureth Sulfate, Ammonium Lauryl Sulfate, Ammonium Laureth Sulfate.
Soaps
Traditional soaps have a high pH balance, and cleansing agents like sulfates and antibacterials dry your skin out. Never use a plain ol' bar of soap to wash your face and body!
Heavy Acne Ingredients
Medications that contain benzoyl peroxide and salicylic acid may dry out skin, making it itchy and red. Additionally, a strong retinol or AHA product can irritate sensitive skin.
Bonus Problem Makers
As an added precaution, avoid eating spicy foods, drinking alcohol or spending time outdoors in hot weather, when you want to keep your skin looking calm. When washing your face, use lukewarm/cooler water, not hot water. And lastly, remember that emotional stressors can keep the best skin medicine in the world from working. Take some time to care for your mental health as well! It can be as simple as setting some time aside for a massage, or a trip to your favorite esthetician for a little pampering. Schedule an appointment online or give us a call when you're ready!
www.privyskincare.com 702-496-2066