June Special: Summer Uplift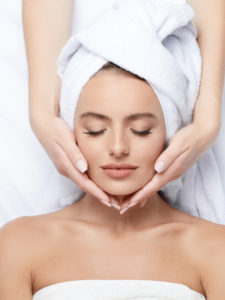 Looking for a rejuvenating lift this summer? Then this special facial is for you!
Exfoliation
This luxurious treatment begins with a double enzyme exfoliation which leaves the skin smooth and polished. Enzyme exfoliation is a type of chemical exfoliation that breaks down the keratin in your skin's upper layers. Enzyme exfoliation is more gentle than AHA chemical exfoliation, making it ideal for all skin types.
peptide PEP-TALK for your skin
Peptides and hydrating serum are then used to help to drive nutrients into the skin. Peptides are naturally found in the skin, and encourage the production of collagen and elastin. Collagen forms a structure of connective fibers that makes the skin soft, supple and youthful-looking. It is like the scaffolding that holds the skin up, making it firm and healthy. Without enough collagen, the skin loses its elasticity and plumpness, resulting in a dull and aged appearance. Applying peptides directly to the skin through a good skin care product tricks the skin into thinking that it has lost collagen recently and needs to produce more.
tighten and tone
To finish up, this special treatment ends with a luxurious mask. The mask, with this facial, is designed to tighten, stimulate and tone the facial skin.
Don't miss out, this special is only available until the end of June. Schedule online today, or call 702-496-2066.